Liquidity is not just for IPOs
Today it takes the average company over 11 years to reach an IPO. The average employee, however, is willing to wait just 4 years to cash in their equity.*
With secondaries, you can bridge the gap.

*Source: Capdesk survey of 1200 founders, CEOs and employees in private companies in the UK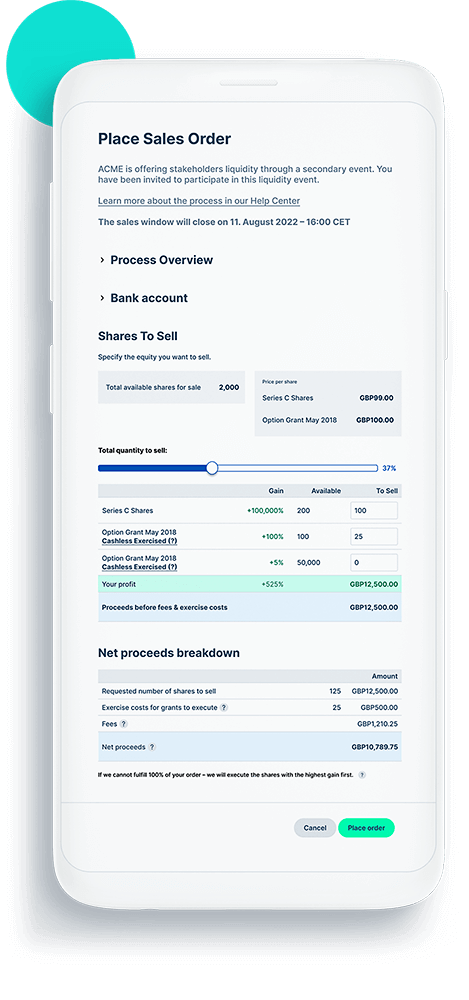 Liquidity benefits everybody
Employees
Allow your people to realise the true value of their equity
Founders
Encourage mid-to-long term motivation and reduce financial pressure
Investors
Give early investors control over their time horizon
£
0

Million

liquidated by Capdesk in 12 months
£
0

Billion

worth of assets under management
How it works
Adjust sellers and limits
Keep control over who can participate and how much they can sell. Allow cashless exercises as part of sales.
Find buyers
Add your own buyers to the secondary, or take advantage of our marketplace partners to find buyers.
Set the share price
Fix the share price upfront or run price discovery with our auction partner as part of the transaction.
Sign documents digitally
Enable your participants to sign and witness documents digitally through our DocuSign integration.
Exchange safely
Oversee a secure exchange of funds. Funds are kept in escrow until matches and transactions are approved.
Minimise admin work
Sit back and let Capdesk handle filing and stamp duty. We'll automatically update your share register too.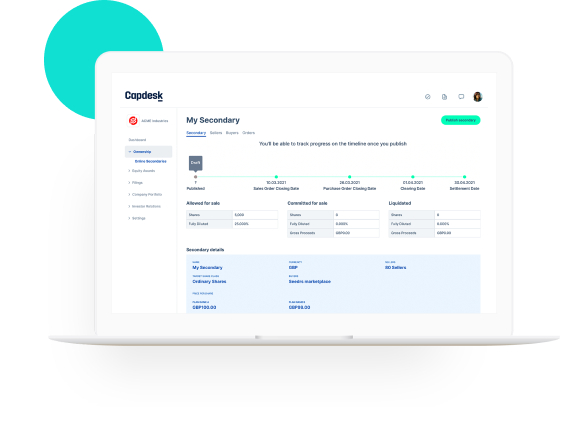 Why Capdesk?
Capdesk is the best-funded equity management solution in Europe
Over 100,000 investors and shareholders are listed on our platform
We've already provided liquidity to 1000s of participants
Flexibility from start to finish
We put your needs first, configuring the transaction in the way that best suits your company.
Already know your buyers and share price?
We'll facilitate a seamless transaction for all participants.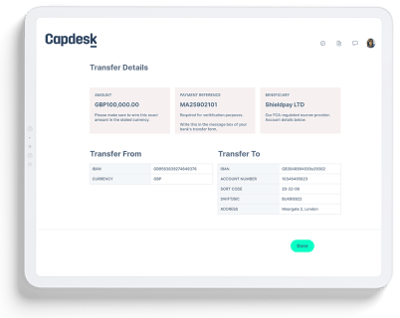 Need to find buyers or discover your share price?
Our partners will help you find investors and set an accurate share price.