For the UK and the US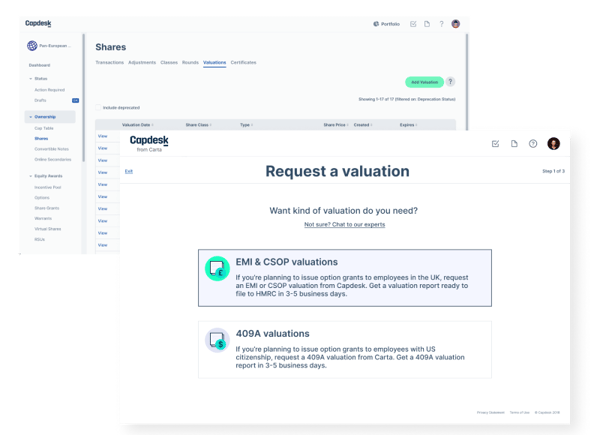 EMI and CSOP valuations
Setting up an EMI or CSOP scheme? We'll perform a valuation and secure pre-clearance with HMRC on your behalf.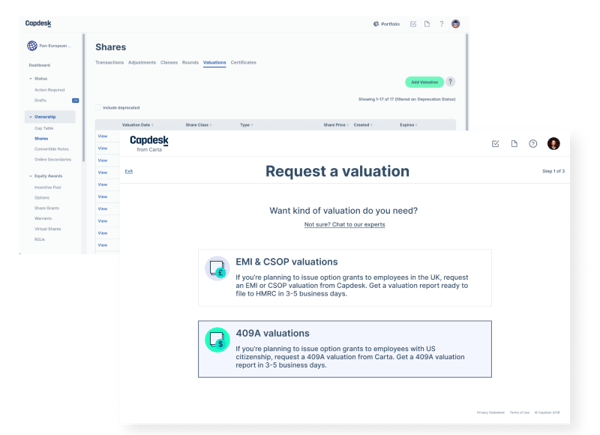 409A valuations
Issuing options to US employees? Carta's 409A valuations reduce your liability in the event of an IRS audit.
Why choose Capdesk valuations?
An integrated solution
As a customer, your company data is already on our platform, so you can manage your equity and valuations in a single system.
In-house expertise
Your valuations are performed by our own experts, never outsourced to a partner or third party.
HMRC and IRS support
Let us do the boring stuff for you. We'll even liaise with tax authorities in the UK or the US on your behalf.
Leading providers
You're in good hands. Carta is the world's leading provider of 409A valuations, performing thousands each month.